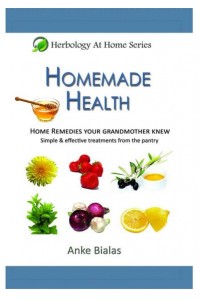 Download the FREE E-Book Homemade Health – Home Remedies Your Grandmother Knew. This great book has:
Healing properties of common culinary herbs
43 common ailments
160+ remedies with recipes
Common & botanical names
Harvesting & preserving
Making herbal remedies at home
Make sure your cart says $0.00, as pricing may change.  If you do not have a Kindle, you can get a FREE reading app for your PC, Tablet, or Smartphone.